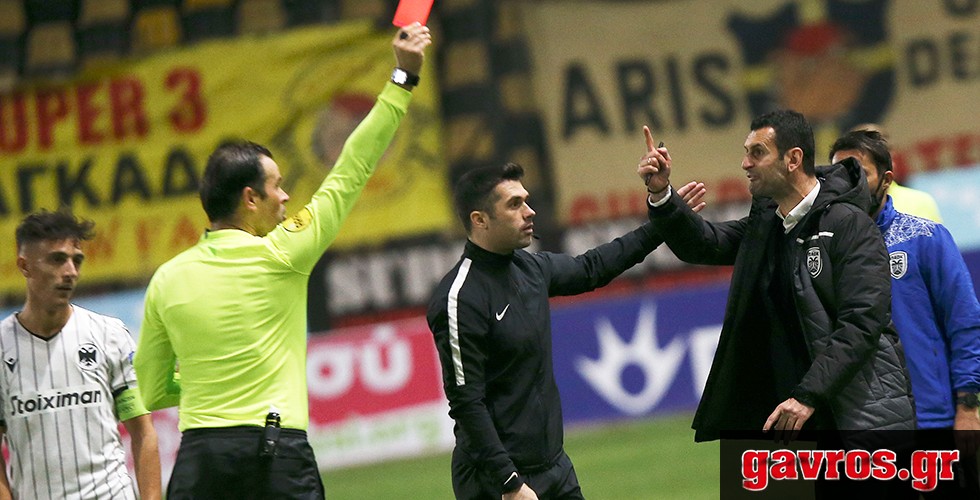 Really, how much dehydration can you stand? The Dutch referee of the match in Thessaloniki Aris-PAOK spoke on a website in his homeland and there was a lot of tears.
Both for the penalty phase he gave to Aris, and for what happened in the halftime of the match with the people of PAOK verbally attacking the referees!
PGRpdiBzdHlsZT0iIiBjbGFzcz0ibWFpbl9iYW5uZXIgbXktNCI + CgkJCTxkaXYgZGF0YS1pZD0nX213YXlzcy0zMzAyNDFmMDBlMmZiOTI3NjM3MGU0ZDdkMzM5MTIxNSc + PC9kaXY + DQogICAgICAgICAgICAgICAgICAgIDxzY3JpcHQ + ==
"At halftime we went through the locker rooms of PAOK and fortunately we do not know Greek," said Bass Naihaus, a statement that shows that many different things happened at halftime.
As for the phase that PAOK is "shouting"? Here we had another washout, beyond that with the video.
"The decision for the penalty was justified, the VAR also checked it, so there is no discussion about it. At least, that's what we believe!
==
PGRpdiBzdHlsZT0iIiBjbGFzcz0ibWItMyBjb2wtMTIgdGV4dC1jZW50ZXIiPgoJCQk8aWZyYW1lIGFsbG93dHJhbnNwYXJlbmN5PSJ0cnVlIiBzcmM9Imh0dHBzOi8vYWZmaWxpYXRlc3lzLndpbm1hc3RlcnMuY29tL2FkLmFzcHg / YmlkPTUxMjImcGlkPTU2OTQmbHBpZD02NTAiIHdpZHRoPSI3MjgiIGhlaWdodD0iOTAiIG1hcmdpbndpZHRoPSIwIiBtYXJnaW5oZWlnaHQ9IjAiIGhzcGFjZT0iMCIgdnNwYWNlPSIwIiBmcmFtZWJvcmRlcj0iMCIgc2Nyb2xsaW5nPSJubyI + PC9pZnJhbWU + CQkJPC9kaXY +
Read also
Martins is preparing his team for the derby with AEK and is also working in the field of psychology.
Fortounis and Kamara take up their armor again and prepare for the derby.
The Legend is called to show on Wednesday against AEK (16/12, 19:30) that they are classes superior …
Semedo spoke in Portugal about the greatness of the Legend. What did he say about himself and … Liverpool!