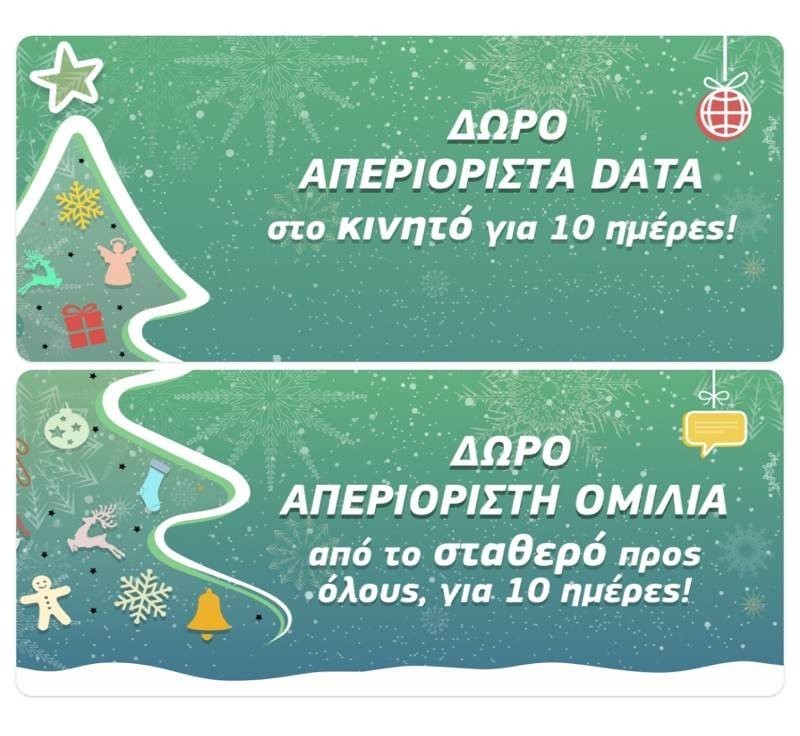 For another year the COSMOTE offers all its subscribers (COSMOTE, WhatsUp) a nice Christmas present, as from today 15 December 2020 until 3 January 2021 we can all get completely free unlimited data and unlimited talk time from landline to all for 10 days!
The offer can be activated by mobile application COSMOTE within the aforementioned period only once for each number and the free 10-day use automatically starts. Also note that after activation the free GB of the offer is consumed first and not those of the user's program.
* Follow it Techgear.gr on Google News to be informed immediately about all new articles! Those who use an RSS service (e.g. Feedly), you can add techgear.gr to your list by copying and pasting the address https://www.techgear.gr/feed in the corresponding field of your service.