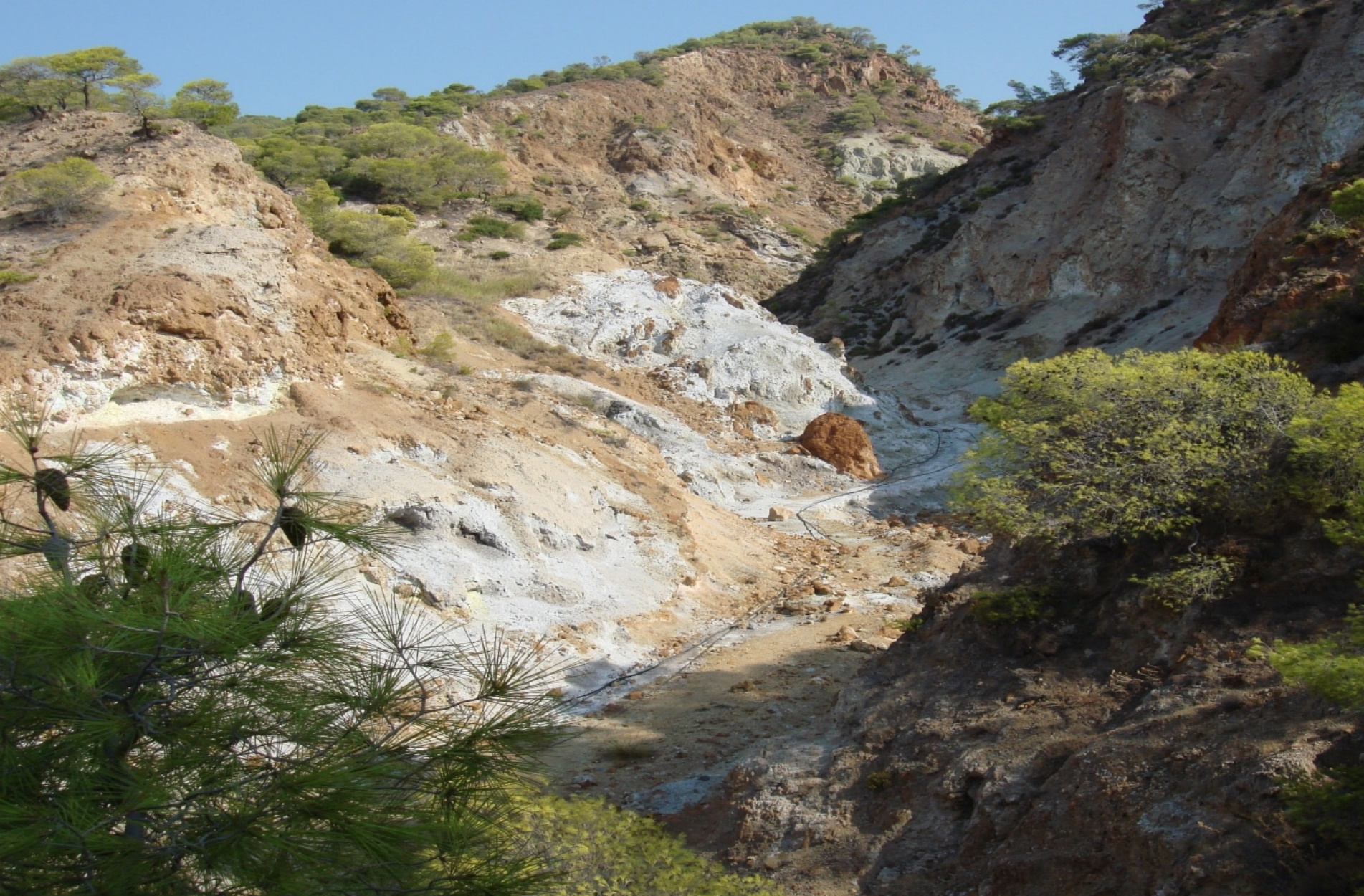 Attica has many hidden corners and secrets that you probably do not know. For example, you may not have heard of volcanoes that used to be active.
One of them is located in the area of ​​Agioi Theodoroi on the border of Attica with Corinth. It is a volcano without an active crater that even today maintains intense post-volcanic activity. The reason for Sousaki.
Sousaki is located at an altitude of 180 meters above sea level. Today, about 2.5 million years after its last eruption, it is very active. Many tens of thousands of cubic meters of carbon dioxide, methane and hydrogen sulfide are released into the atmosphere, while the temperature on its slope even reaches 42 degrees Celsius.
In the area of ​​the volcano there are two gorges which are surrounded by slopes with very impressive volcanic rocks while in them run water that is fed by springs scattered along them.
Read more at exploringgreece.tv