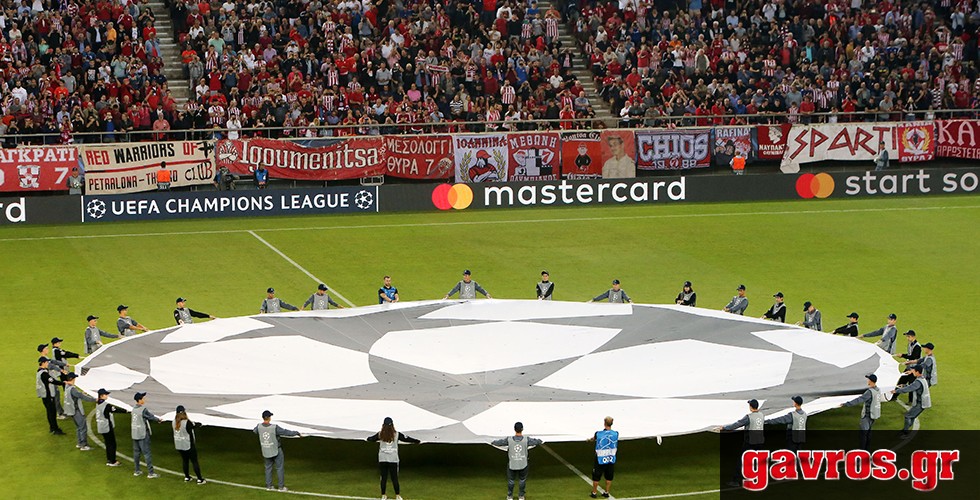 A serious development is the return of Mega to the Champions League with the broadcast of a match every Wednesday, from the new season, alongside Cosmote TV. Two years ago, the TV station was blacked out by Digea, as it was abandoned by the shareholders with the previous government not doing the slightest action to keep it alive.
The choice by TEAM for the next 3 years is important. Mega will broadcast all 3 Champions League finals on May 28, 2022 from St. Petersburg, in May 2023 from Munich and in 2024 from Wembley in London.
PGRpdiBzdHlsZT0iIiBjbGFzcz0ibWFpbl9iYW5uZXIgbXktNCI + CgkJCTxkaXYgZGF0YS1pZD0nX213YXlzcy0zMzAyNDFmMDBlMmZiOTI3NjM3MGU0ZDdkMzM5MTIxNSc + PC9kaXY + DQogICAgICAgICAgICAgICAgICAgIDxzY3JpcHQ + ==
Together the 3 finals of the Super Cup from 2021. Maybe it is the beginning of the return of Mega, under the new ownership of Vangelis Marinakis.
Source: typologies.gr
==
PGRpdiBzdHlsZT0iIiBjbGFzcz0ibWItMyBjb2wtMTIgdGV4dC1jZW50ZXIiPgoJCQk8aWZyYW1lIGFsbG93dHJhbnNwYXJlbmN5PSJ0cnVlIiBzcmM9Imh0dHBzOi8vYWZmaWxpYXRlc3lzLndpbm1hc3RlcnMuY29tL2FkLmFzcHg / YmlkPTUxMjImcGlkPTU2OTQmbHBpZD02NTAiIHdpZHRoPSI3MjgiIGhlaWdodD0iOTAiIG1hcmdpbndpZHRoPSIwIiBtYXJnaW5oZWlnaHQ9IjAiIGhzcGFjZT0iMCIgdnNwYWNlPSIwIiBmcmFtZWJvcmRlcj0iMCIgc2Nyb2xsaW5nPSJubyI + PC9pZnJhbWU + CQkJPC9kaXY +
Read also
All the news about our Legend, is every day, here!
Really, do you see the refereeing in the Olympiacos matches?
All the news about our Legend, is every day, here!
All the news about our Legend, is every day, here!