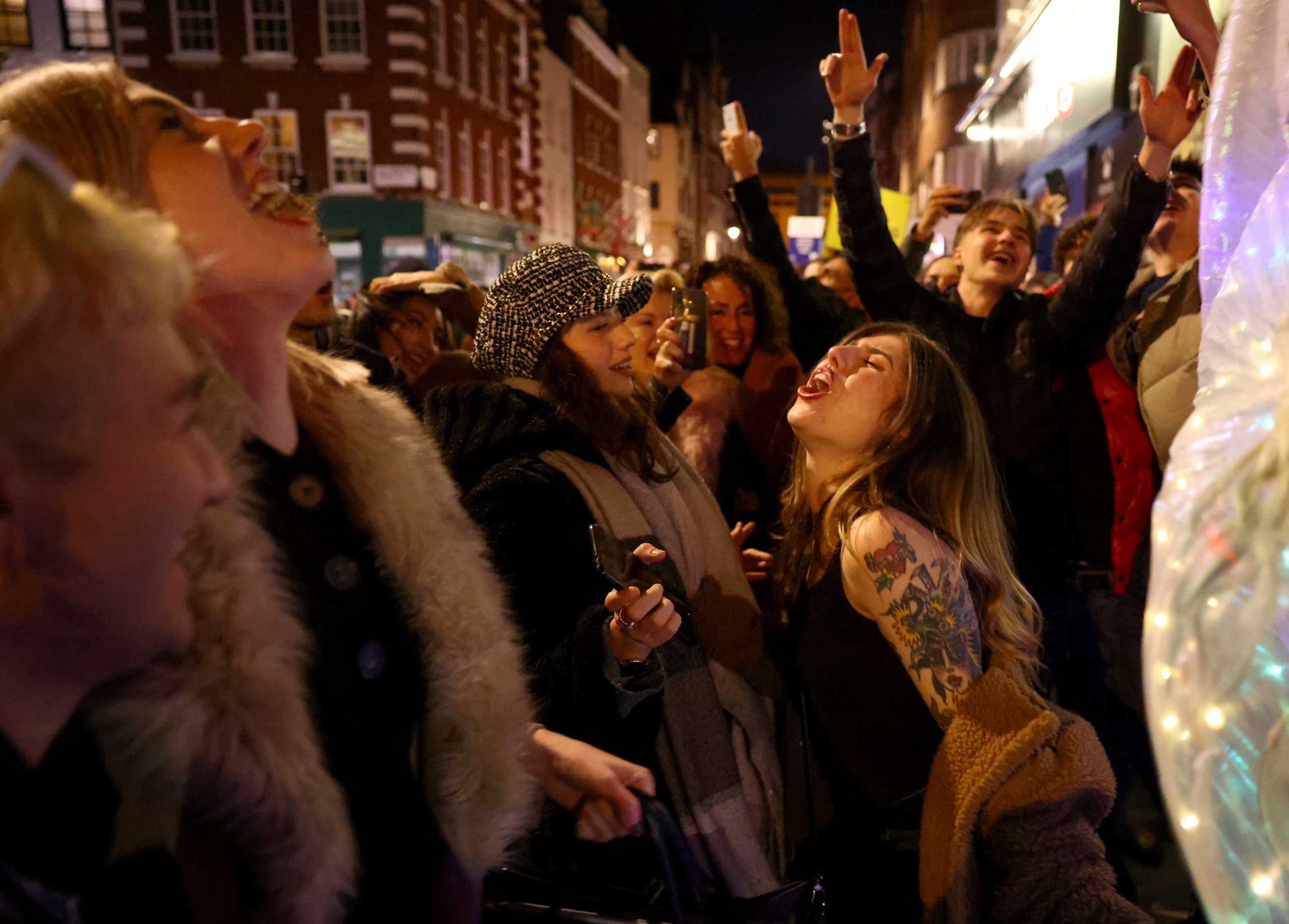 Pubs and restaurants in London are closing again today, for the third time since the outbreak of the coronavirus pandemic, as the British capital and some areas in the south of England move to the highest level of the three-tier system for enforcing restrictions.
According to British media, 34 million people in England, 61% of the population of the area, now live in an area that is at a "very high" level of alarm due to covid-19.
The British Minister of Health Matt Hancock announced the tightening of the measures to stop the spread of the coronavirus due to the "exponential" spread of the epidemic. Under the new measures, hotels, pubs and restaurants must be closed, of which only packages or home delivery are allowed, as well as cultural venues such as cinemas, theaters and museums.
Those who can not work from home and all residents of areas that are put on a "very high" alarm should avoid unnecessary travel. Restrictions apply to social contacts, as meeting with members of another household is prohibited, with the exception of some open spaces, such as parks.
Schools, shops, beauty salons and hairdressers can be left open, as are gyms, where group sports are prohibited.
Doubts about relaxing at Christmas
Health authorities have begun examining a new strain of coronavirus found in Britain to determine its role in increasing the number of cases in the country.
It is unknown at this time whether the strain is more common because it was found in an area where the covid-19 epidemic has spread widely or if the strain itself is more easily transmitted, the chief physician told a news conference on Monday. Head of Public Health of England, Chris Whitey.
click4more: Germany in a tight lockdown – Merkel: January and February are very tough months
Meanwhile, two medical inspections yesterday – the British Medical Journal and the Health Service Journal – called on the British government to review its plans to relax the measures over Christmas, warning that this could cost "many" lives.
The British authorities have decided to allow up to three different households to meet indoors from 23 to 27 December, lifting the restrictions that apply in most of Britain.
Most Britons are opposed
However, more and more Britons are opposed to these plans, according to a poll published today.
Fifty percent of those polled in the Kantar poll said they opposed the government's intentions, while 40 percent supported it.
One of the countries in Europe with the highest number of deaths due to covid-19, Britain became the first western country to launch a vaccination campaign against the disease, as it was the first to approve the Pfizer / BioNTech vaccine.
According to the poll, 65% of respondents said that they will definitely or probably be vaccinated against covid-19, an increase of two units compared to November, while 23% said that they will definitely or probably not be vaccinated, an increase of one unit.