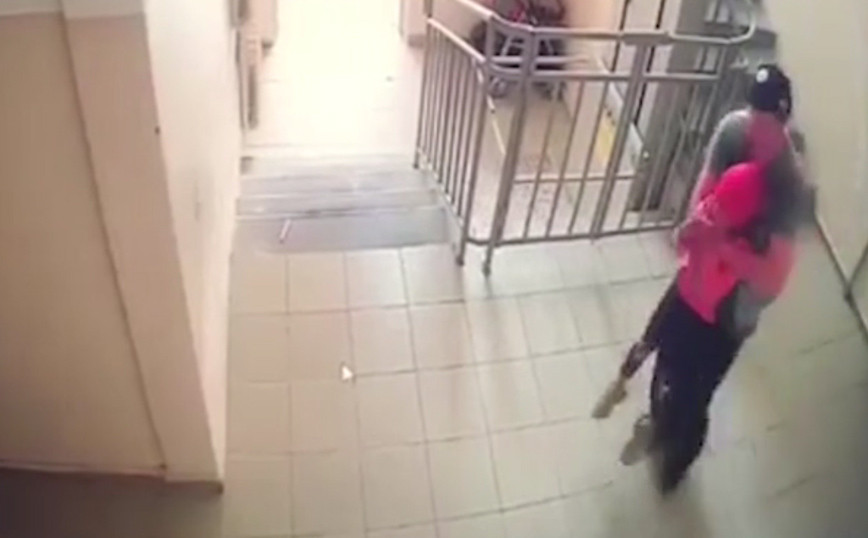 The attack of one pedophile to a 7-year-old girl, who followed at the entrance of the apartment building where the child lives, was recorded by the security camera and causes terror.
The incident took place in his hometown of Almaty Kazakhstan on Wednesday, according to the Daily Mail. The video shows the little girl wearing a pink jacket entering the apartment building and being followed by a man wearing a hat.
The child seems to realize the danger and starts running up the stairs. The man looks up for a moment, as if to make sure there is no one else, and follows the girl upstairs.
They disappear from the picture for a while and the man finally appears to be holding the child and rushing down.
He then enters an area where there was no surveillance camera. The man then "undressed and started touching" the girl, according to police.
Fortunately, the child managed to run and alerted his parents, who called the police. Police officer Rustam Abdrakhmanov told reporters: "The man dragged the girl to a place invisible to security cameras. There he undressed it and began to touch and caress her.
The victim managed to escape and report the incident to his mother. The perpetrator was located within 10 minutes ".
According to the police, the perpetrator who lives near the spot, noticed the child in the supermarket. He realized he was alone and followed.
The man has been charged and faces up to 15 years in prison if convicted.