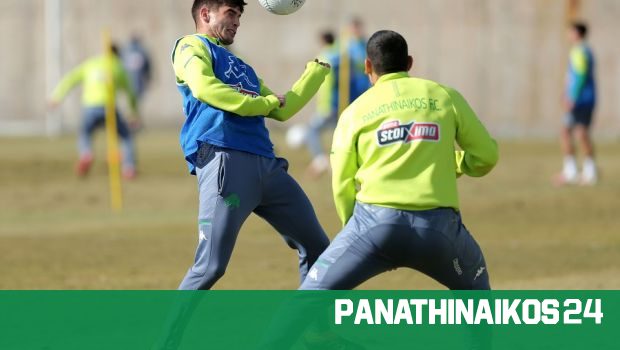 All open on this issue.
The people of Panathinaikos are proceeding with their planning for January and apart from the reinforcement, but also the release, there are also the loan scenarios. Two cases that have been discussed are those of Giannis Bouzoukis and Dimitris Emmanouilidis.
The two young aces are under consideration. It is clear that they are not in the first selections of Laszlo Boloni, who believes in their talent and data, however he wants something more from them to win a place in a better and more regular Panathinaikos.
According to the information of the last few days, there are thoughts of lending players in order to get toys on their feet, but this will be clarified in the coming days. In fact, for Emmanouilidis, after his recent loan to Panionios, Pierre Dreosi is examining cases of teams in France.
➡️
Loupou overcame the coronavirus: "It was the most difficult dribble of my life"

The official store of all Panathinaikos! Large variety of official and authentic clothing products and accessories of Panathinaikos.

Klopp vs Mourinho in the first title derby of this year 's Premier League!

Bet: Derby in OAKA, the "big lady" is scared – super trio at 7.5!