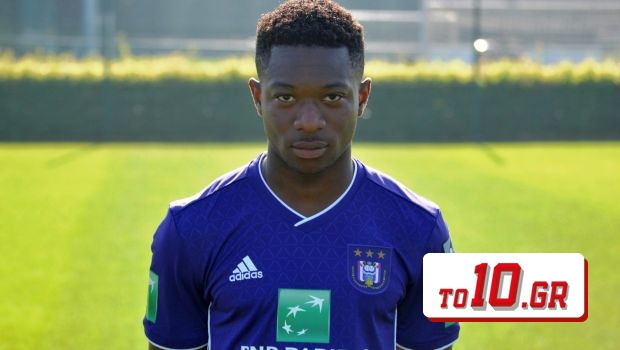 Last September, to10.gr had revealed that Olympiacos had asked Anderlecht about Frances Amouzou. The Red and Whites were looking for an extreme midfielder and one of the names that had fallen on the table was that of the 21-year-old ace of the Belgian team, as you were informed on September 29.
Today, the Belgians confirmed the relevant report of "10", with the website "voetbal24" emphasizing that Olympiacos is among the teams that are interested and have asked about the short ace.
"Olympiacos, Alkmaar, Mainz, Cologne and Nottingham Forest are the teams we know have been interested in Francis and have asked about the young midfielder," the Belgians said in a statement.
In fact, as they write characteristically, one of the proposals accepted by Anderlecht was extremely tempting, to the point that the club's management agreed on the transfer of Amuzo, however, the team's coach, Vincent Kompany, intervened and vetoed his stay. young midfielder on the roster of Anderlecht.
Francis at the beginning of the season was not in the plans of Kompany, however, then the coach of the Belgian team changed his mind, trusted the 21-year-old midfielder, gave him time to participate and the short winger has already made 11 appearances in the league, having 1 assist.
Amuzu is a product of Anderlecht academies and plays mainly at the left end of the midfield, however, he can offer valuable solutions at the right end as well. In fact, he may be only 21 years old, however, he has already recorded 78 appearances with the first team of Anderlecht, having 5 goals and 7 assists.
Follow at
Google News
and be the first to know all the sports news