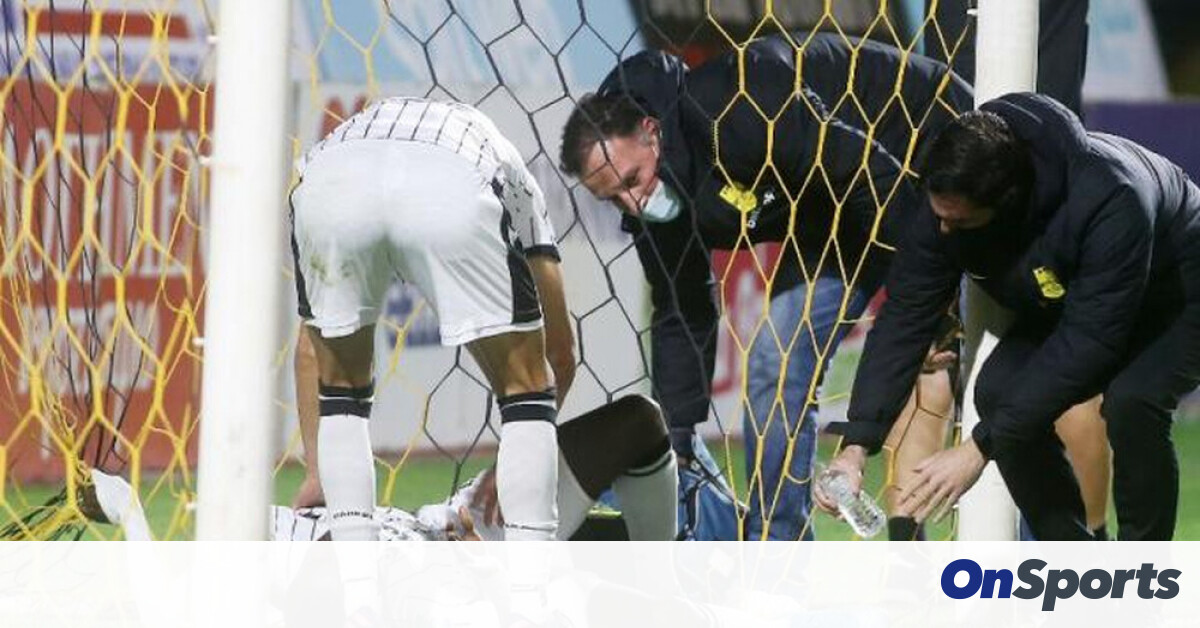 The "black" moment of the derby between Aris and PAOK was that of the horrible injury of Musa Uage in the 60th minute
The 22-year-old defender of PAOK, in order to save the 2-0, fell with great force on the crossbar, with the result that it shows that he almost broke his knee.
A few seconds after his injury, Aris' doctor, Giannis Christou, and the "yellow" physiotherapist, Tassos Katsikas, saw the injury and hurried immediately and without a second thought to help the PAOK player who was in pain, until he was allowed to. to their colleagues from the Biceps bench to enter the field for first aid.

Mr. Christou spoke about this move on "Yello Radio 101.7FM":
«Bertoglio's phase took place and we stopped to see the second goal. Wagier saved the phase, but unfortunately there was this injury.
There is no doctor who would see the color of the jersey and not the athlete. We stopped the match, sat next to the athlete and helped him until the technical staff of PAOK came.
What we saw is that he hit his shin on the crossbar with all his might. It was a terrible blow. It is one of the most ugly and complex injuries.
Colleagues have to manage a complex program. This child may need to have two surgeries.
We took it for granted. Heroes are those who fight in hospitals, those who have patients in their homes. The heroes are them alone.
We want to wish the athlete good luck and good luck to the medical staff».
On whether Wage will play football again:
«We must always be optimistic, otherwise we would not have surgery. It is a difficult injury, every time an item is added it complicates the situation postoperatively.
With today's technology, however, do not be surprised if the player returns to the same level, even in many months».