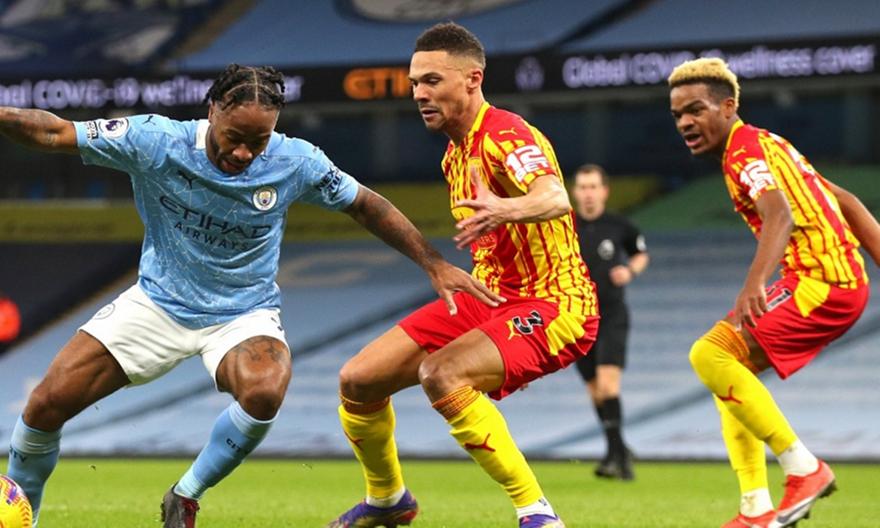 Thick gel for City.
The "Citizens" made a gel, which even their pursuers did not believe, as they came 1-1 with West Brom at the "Etihad" and lost more ground in the race for the title.
Gidogan opened the scoring in the 30th minute with a nice finish after Sterling's shot and made it easier for the hosts to send on. However, whoever waited for the storm (although he rarely achieves a wide victory in the end) then fell out. The two teams went equal at the break. After Ajayi's boyish effort, Dias intervened, who distorted the shot and the ball ended up in Anderson's net.
However, the guests had threatened earlier, as they had a very good moment with Grant only in the 8th minute. In the second half, City was superior. Both compared to the first, but also from its opponent. She pressed, but again lacked the substance, while she found against her a very good Johnston, who declared "present" whenever needed, maintaining the 1-1 in the shot of Sterling (57 '), but also in the foul of De Bruyne in 86 ', while Gidogan sent the ball a little out.
In detail, the 13th race:
Tuesday 15/12

Wolves-Chelsea 2-1

(66 'Pontense, 90 + 5' Net – 49 'Zirou)
Manchester City-West Brom 1-1

(30 'Gidogan – 43' Dias)
Wednesday 16/12

Arsenal-Southampton (20:00)

Leeds-Newcastle (20:00)

Leicester-Everton (20:00)

Liverpool-Tottenham (22:00)

Fulham-Brighton (22:00)

West Ham-Crystal Palace (22:00)
Thursday 17/12

Aston Villa-Burnley (20:00)

Sheffield United-Manchester United (22:00)
The next (14th) match:
Saturday 19/12

Crystal Palace-Liverpool (14:30)

Southampton-Man. City (17:00)

Everton-Arsenal (19:30)

Newcastle-Fulham (22:00)
Sunday 20/12

Brighton-Sheffield United (14:00)

Tottenham-Leicester (16:15)

Man. United-Leeds (18:30)

West Brom-Aston Villa (21:15)
Monday 21/12

Burnley-Wolves (19:30)

Chelsea-West Ham (22:00)
ON DEMAND: All reports on the official SPOR FM channel on youtube