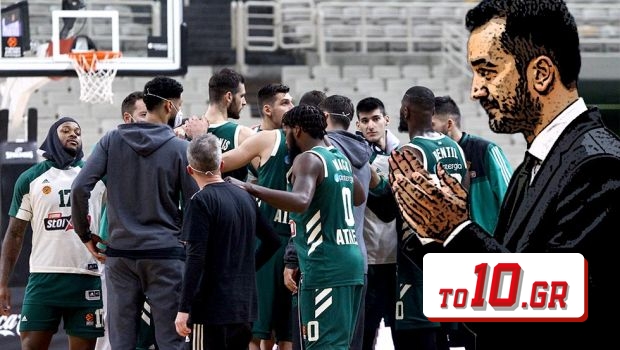 When the same jersey has been worn by gamblers in the past, it makes sense for the current ones to live in their shadow. And it is difficult for them to raise their και boy and say "we are here", so confusion is inevitable. Because we are confused again, as Panathinaikos deserved to get the victory against Real, which they lost from small details. The issue is what the match with the "queen" leaves.
The "greens" were extremely improved. The Madrilenians τα broke them and it is almost always impossible to "read" if they found themselves on a bad night, or if the opponent's defense took them out of their rhythm. In any case, Vovoras' zone, the improvement in the overlap, the focus on the back of the field, are elements of the match, factors that kept Panathinaikos in the match, until the last shot.
It is no coincidence that the "greens" have brought to their limits, both Barcelona (and in Barcelona in particular), and Real. Common point of reference; Low stress load, as no one blames you in case of defeat. This is what the coach of Panathinaikos has to work on, to play with the… knife in the teeth and in the matches where the "must" is bigger than their… future.
In terms of psychology, self-esteem, believing that the players of the team can achieve much more than what the scoreboard shows today, the match with Real can be a springboard. Because otherwise, the position is such that "we reached the fountain, but did not drink water", does not help.
Only good words, only well done we will say to everyone. As long as it is the beginning of the counterattack and not a flash and then we return to appearances of mediocrity. The "greens" conceded in 50 points, those they conceded in the regular season, against Valencia and Baskonia. We have been shouting for so long about the defense and the lost DNA, we hope they understood what the road is.
Alba, who passed through Belgrade, comes without anxiety, has nothing to lose and will (most likely) find Panathinaikos without Mac, with all that entails. If he did not get anything (points) from the meeting with Real, Vovoras's team must define its ι boy, stop living in…'s shadow yesterday, stabilize performance and way of expression, so that -even if it can not to defeat the beasts- not to lose to the small and medium.
Follow at
Google News
and be the first to know all the sports news