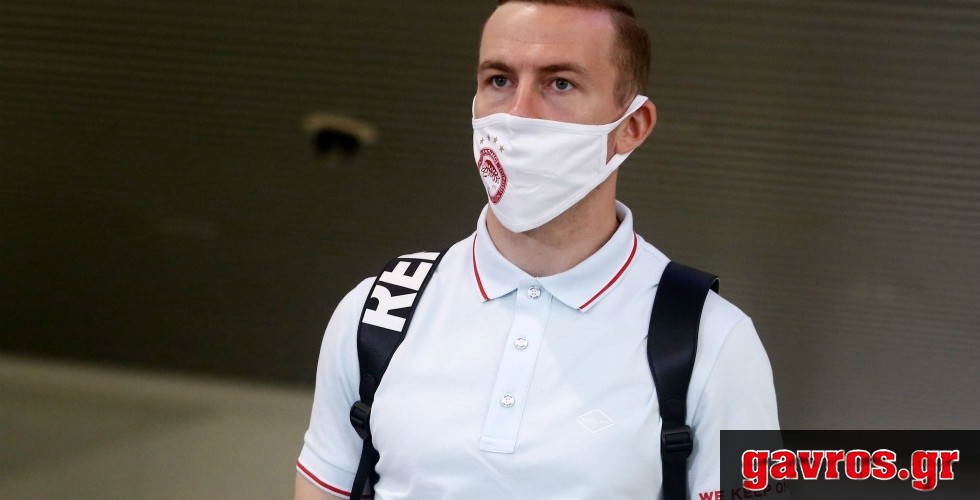 Where you say, my child, that our football has hit rock bottom, you discover that the barrel is… fraud. It does not end anywhere, the downhill and the downhill! And for a formal and pointless issue, the Federation, at its own risk, can cause a problem at Olympiakos! What do we mean? From the morning, those who… do everything to change the agenda of the day, with the transfer of Christinson, from AEL to Olympiakos, are busy. And while the issue still exists, it is something completely standard. What;
The team from which Christinson "came out", Fram, has to receive food, for every transfer, which the Icelandic goalkeeper makes. In international transfers, FIFA is informed of the amounts and all the details immediately, through the TMS system.
PGRpdiBzdHlsZT0iIiBjbGFzcz0ibWFpbl9iYW5uZXIgbXktNCI + CgkJCTxkaXYgZGF0YS1pZD0nX213YXlzcy0zMzAyNDFmMDBlMmZiOTI3NjM3MGU0ZDdkMzM5MTIxNSc + PC9kaXY + DQogICAgICAgICAgICAgICAgICAgIDxzY3JpcHQ + ==
In internal transfers (between teams in the same country) FIFA must be informed by the EPO of the amounts in force and given the money provided as boarding houses from the total amount of the transfer.
THIS is what applies, in relation to the document that went to the EPO, from FIFA for the Christinson case. Something typical, that is, nothing special, unless you have… consolidation!
The document that is revealed explicitly states that "Or we would like to ask you to confirm in our services no later than December 8, 2020 if the football player Ogmundur Christinson has been transferred from your affiliated club Larissa to your affiliated club Olympiacos and, if so, when the specific transfer took place and what were the financial conditions of the specific transfer ".
The EPO sent the document to Olympiakos on… December 14, the same day that… leaked it to the media! Specifically, first σε leaked to the media and then went to the Legend!
Olympiacos will not leave the case like that. It is understood that he will pursue the matter with legal means, accusing the EPO of "deliberate delay in notifying a document by the World Football Federation"! In fact, the out-of-court settlement is expected to be notified to FIFA, so that due to their late notification by the Federation, no fine will be imposed on them by FIFA…
==
PGRpdiBzdHlsZT0iIiBjbGFzcz0ibWItMyBjb2wtMTIgdGV4dC1jZW50ZXIiPgoJCQk8aWZyYW1lIGFsbG93dHJhbnNwYXJlbmN5PSJ0cnVlIiBzcmM9Imh0dHBzOi8vYWZmaWxpYXRlc3lzLndpbm1hc3RlcnMuY29tL2FkLmFzcHg / YmlkPTUxMjImcGlkPTU2OTQmbHBpZD02NTAiIHdpZHRoPSI3MjgiIGhlaWdodD0iOTAiIG1hcmdpbndpZHRoPSIwIiBtYXJnaW5oZWlnaHQ9IjAiIGhzcGFjZT0iMCIgdnNwYWNlPSIwIiBmcmFtZWJvcmRlcj0iMCIgc2Nyb2xsaW5nPSJubyI + PC9pZnJhbWU + CQkJPC9kaXY +
Read also
See the announcement of PAE Olympiacos! Unfortunately, once again Greek football is plagued by an unprecedented bribery scandal …
On January 13, the Toumba game was set.
Read in detail what Pedro Martins said about the match against AEK.
A special video about Toronto joining the Legend network of schools.