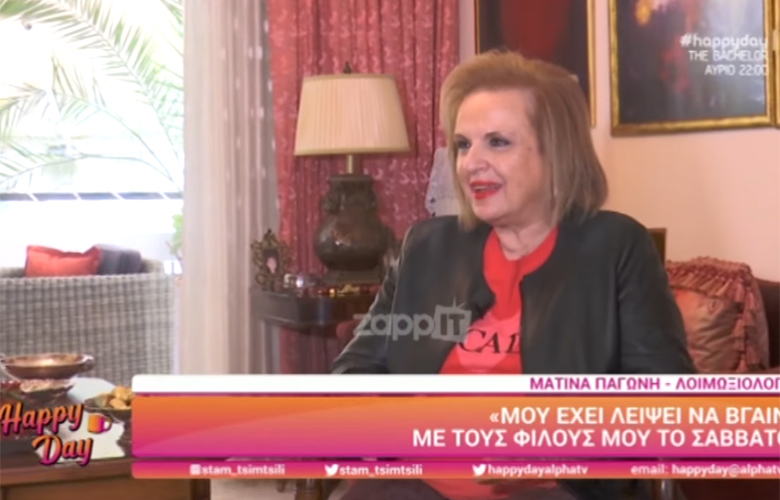 "This is an issue I have not discussed, but I will say it"
Matina Pagoni referred to her personal life and specifically to her decision not to have children, in an interview on the show Happy Day and Olga Lafazani.
"People stop me at the laiki and ask me what will happen to the shops and when we will go out. I missed going out on Saturday with my girlfriends. I have been married for many years, my husband is a doctor. When I was little I wore a mini, which was weird for the time, but I had my mom's ok. I have been painting since I was 17 years old, he is used to the hand and it goes by itself. I do not like the other person to be careless. I can not coexist. I always do shopping therapy and maybe I exaggerate. I have the feeling that any surgery on the face spoils yourself. It must seem that we are growing up. "When you decide to join the trade union, you know that you will not have a personal life", said initially Matina Pagoni.
For the fact that she has not had children, Matina Pagoni answered: "This is an issue that I have not discussed, but I will say it. As for the kids, I like to play with them for a while, but beyond that I can not do more things. Children need their mother and must be with them constantly until they grow up. So if the mother does not have time, to have a child just to say that you have a child and are raised by grandparents or a woman, I am the complete opposite. My view may not be correct, but I am always in favor of that view. I do not like everyone, but I do not care. I do my self-criticism very often and I want to get on well with myself ".