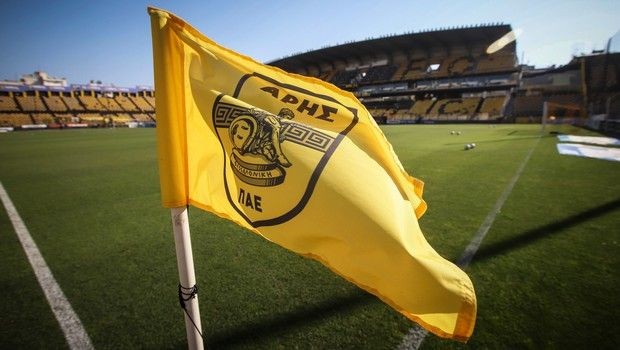 THE PAE Aris, a few 24 hours after the uproar caused by the issue of his bribery Marios Ciambani before the match with him PAOK, took a position with an announcement announcing its reaction. The yellow and blacks emphasize "from now on" hard rock "begins" and that "You will find us in front of you".
The announcement of the yellow and blacks in detail:

"Well, it's time for us to speak, because obviously some people have taken our stance in recent days as a weakness (with their minds …)
We will say it as clearly as possible. And in their own "language". From now on, PAE ARIS will not let anything fall down. NOTHING. Our fellow citizens have crossed the "red lines" and we are happy to inform them that from now on they will find us in front of them…
It is obvious that our fellow citizens are confused after their defeat. They can not accept that ARIS broke their undefeated record again. Like last season. They can't digest it…
With threats and immoral attacks against Marios Ciambanis, they try to mislead their fans and justify their mistakes and inadequacy, in order to contain their anger.
We live in the same city, do not think we do not see them. Can we tell you something? Your rubles no longer pass. Take the hump. Forget what you did and knew. These times have passed irrevocably.
Also, tell the sites and channels that belong to you (all of Greece knows them now …) that we do not eat the… hay that you serve. Your propaganda no longer convinces even the fans of your own team (really there on the … "open channel" will you show us at some point the result of your vote for the derby referee? All of Greece is laughing with you). Especially the people of ARIS know well, now.
The fun with you ends here. Now begins the "hard rock". Do you not respect ARIS? You will be afraid of him from now on.
Forget the ARIS you knew. We will "say" them from now on wherever you want. And get used to it. Because from now on the "project" will go like this. Not only will we not succumb to threats and blackmail, but you will find us in front of you. Things will become more unpleasant for you. Get ready for "hard rock", since that's how you want to "play".
The ARIS family is more united than ever. SINCE WHEN!
PS1: We do not give an account for the contracts we sign with our players. We decide. Do you want to talk about your own contracts? Do you want to talk about previous years?
PS2: Is there a prosecutor to intervene for the leakage of personal data?
Υ.Γ. 3: We apologize to the people of our team for the style of the announcement. But we are forced to respond in the same way to the immoral war we are waging. Only in this way will they understand us … "