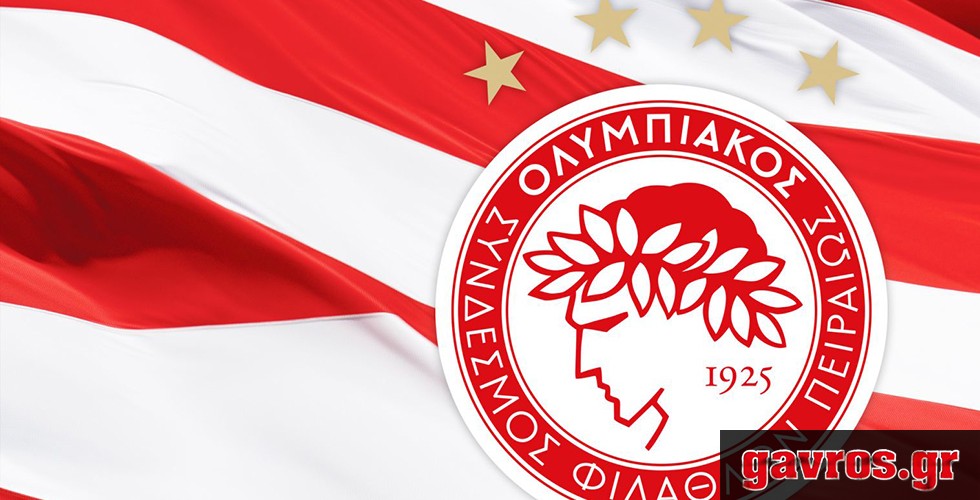 With its announcement, PAE Olympiakos takes a stand on what has happened in recent days. An announcement with great interest and of course extensions that need explanations from those in charge.
Detailed content of the announcement:
PGRpdiBzdHlsZT0iIiBjbGFzcz0ibWFpbl9iYW5uZXIgbXktNCI + CgkJCTxkaXYgZGF0YS1pZD0nX213YXlzcy0zMzAyNDFmMDBlMmZiOTI3NjM3MGU0ZDdkMzM5MTIxNSc + PC9kaXY + DQogICAgICAgICAgICAgICAgICAgIDxzY3JpcHQ + ==
PAE PAOK when the multi-ownership scandal broke out with PAE Xanthi, talked about conspiracies, divided Greece in two and spread insults and threats without answering on the substance.
Now that a new scandal of criminal bribery before a big derby breaks out in Greek football, he again talks about conspiracies, choosing the hysteria and the disorientation of the fan world with mud in the fan.
Once again she avoids talking about the substance of the matter and the people around her who carried huge sums of money in bags in order to bribe and intimidate a Mars footballer (or footballers).
Instead, PAOK FC chooses to attack OLYMPIAKO, its executives, their relatives, and even teams outside Greece in a vulgar way.
He has said absolutely nothing about the criminal bribery that shocks Greek football.
Complaints have names and addresses, places and times. And now everything is in the hands of Justice.
We call on the participants in the investigation to realize the seriousness of the moments and we expect the Ministry of Citizen Protection and the Ministry of Justice to immediately begin an investigation into how the central person in the case testified at the Directorate for Combating Athletic Violence in Thessaloniki before her boss. Costa Chrysopoulou, there was a LIVE rebroadcast on the show "Trial in Open", on a channel owned by the owner of PAOK FC, thus directly violating the confidentiality of this deposit and procedure.
With respect to the Greek Justice, OLYMPIAKOS will closely monitor the developments and together with all the fans we expect everything to come to light, by people with "clean" hands who will punish the guilty and expel them from Greek football ".
==
PGRpdiBzdHlsZT0iIiBjbGFzcz0ibWItMyBjb2wtMTIgdGV4dC1jZW50ZXIiPgoJCQk8aWZyYW1lIGFsbG93dHJhbnNwYXJlbmN5PSJ0cnVlIiBzcmM9Imh0dHBzOi8vYWZmaWxpYXRlc3lzLndpbm1hc3RlcnMuY29tL2FkLmFzcHg / YmlkPTUxMjImcGlkPTU2OTQmbHBpZD02NTAiIHdpZHRoPSI3MjgiIGhlaWdodD0iOTAiIG1hcmdpbndpZHRoPSIwIiBtYXJnaW5oZWlnaHQ9IjAiIGhzcGFjZT0iMCIgdnNwYWNlPSIwIiBmcmFtZWJvcmRlcj0iMCIgc2Nyb2xsaW5nPSJubyI + PC9pZnJhbWU + CQkJPC9kaXY +
Read also
On January 13, the Toumba game was set.
We are talking about a party! Isn't it awesome?
The Federation of "our" Writer was 6 days late to notify Olympiakos, a confidential FIFA document on a TYPICAL issue in the transfer of Christinson…
Read in detail what Pedro Martins said about the match against AEK.