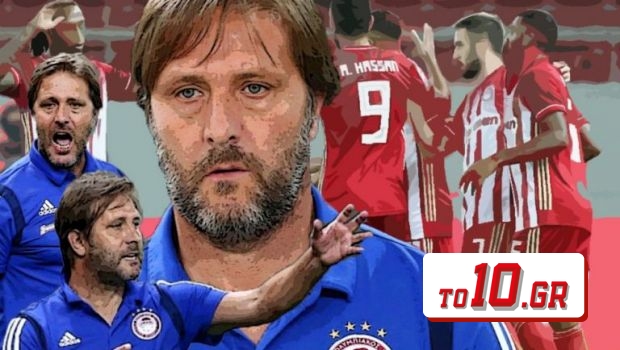 Two players who did not play against Lamia are those who have a series of successful appearances but also goals in the derby with AEK. Mandy Kamara and Costas Fortounis. The first was left out in the match with Lamia to catch his breath from the strain of the consecutive games. The second because he had a muscle problem. Both of them are expected to be at the disposal of Pedro Martins for the derby with the yellow and blacks of Massimo Carrera. With two key players absent, Olympiakos played against Lamia and caught a great performance in the mud. He did it by putting intensity in his game in both halves, something that happens for the first time this year in the league and happens at the right time for the red and whites.
Seeing only the championship in front of them, the players of the Portuguese coach will play until almost the end of February when they will be called to face Eindhoven. Great case for a team that has as its primary concern to (again) win the championship. Starting with the derby against AEK, Olympiacos will try to build a score difference from its opponents during this period that will allow it to maintain it until the end even if the burden will increase from its international obligations. It has already been written how much the gap will grow if Olympiacos wins the OAKA derby.
The most important thing is that utilizing the depth of his roster and the transfer period of January, the champion will be reorganized and will put water in the ditch. I am referring mainly to the quality of the ball he is playing. Not in what is depicted in the statistics where again his superiority is sweeping in defense and attack. The truth is that with the exception of the game in Lamia, the red and whites have not been satisfying in the league matches so far. The reasons are many and most of them are related to the many European matches and the absences of players who were either infected with a coronavirus or injured.
Now, having one game a week, Martins has the opportunity to prepare his team without time pressure and to bring all the players in the best possible condition. In addition, to rest-unburden those who were overburdened by playing non-stop. In short, the red and whites have the opportunity to balance their games and work hard in the championship. Starting from the derby with AEK.
PS Excessive reference to the problems that the Union has as a deterrent is not useful when it comes to a survival derby on the part of the yellow and blacks…
PS (1) The superficiality like that of Ranzelovic in the penalty phase is a sign of lack of self-concentration, perhaps, and disorder…
Follow at
Google News
and be the first to know all the sports news