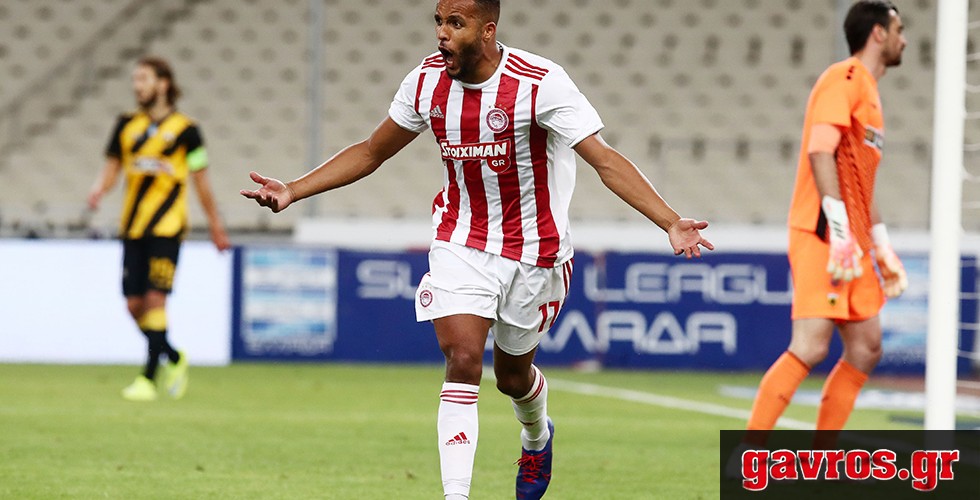 Everything for the "double" in OAKA is given by Olympiacos, which faces AEK in a postponed game of the 1st game of the Super League. Live at gavros.gr.
The Legend faces AEK and aims for another victory to take another step for the 46th championship. That is the great goal.
PGRpdiBzdHlsZT0iIiBjbGFzcz0ibWFpbl9iYW5uZXIgbXktNCI + CgkJCTxkaXYgZGF0YS1pZD0nX213YXlzcy0zMzAyNDFmMDBlMmZiOTI3NjM3MGU0ZDdkMzM5MTIxNSc + PC9kaXY + DQogICAgICAgICAgICAgICAgICAgIDxzY3JpcHQ + ==
There is now neither Eindhoven, nor anything else, only the match with AEK. And Olympiacos is called to do the obvious, showing its superiority.
Legend, strong!
==
PGRpdiBzdHlsZT0iIiBjbGFzcz0ibWItMyBjb2wtMTIgdGV4dC1jZW50ZXIiPgoJCQk8aWZyYW1lIGFsbG93dHJhbnNwYXJlbmN5PSJ0cnVlIiBzcmM9Imh0dHBzOi8vYWZmaWxpYXRlc3lzLndpbm1hc3RlcnMuY29tL2FkLmFzcHg / YmlkPTUxMjImcGlkPTU2OTQmbHBpZD02NTAiIHdpZHRoPSI3MjgiIGhlaWdodD0iOTAiIG1hcmdpbndpZHRoPSIwIiBtYXJnaW5oZWlnaHQ9IjAiIGhzcGFjZT0iMCIgdnNwYWNlPSIwIiBmcmFtZWJvcmRlcj0iMCIgc2Nyb2xsaW5nPSJubyI + PC9pZnJhbWU + CQkJPC9kaXY +
Read also
The Legend team for the game with AEK.
The mission of Olympiacos to OAKA arrived a while ago.
Marios Ciambanis broke out with his message on instagram.
Thrylos wants the "double" in OAKA to take another step for the title …